On one hand, we're bummed that summer is officially over and winter could basically happen at any second. On the other hand, that means this is the perfect time to act like responsible grown-ups and drown our seasonal sorrows in delicious, delicious alcohol. 'Tis the season to be boozy, as that classic fall carol says.
Now when we say "booze," we're not talking about any old intoxicant. We're talking about that most venerable of alcoholic beverages: beer.
As far as we're concerned, this season is called "fall" because that's what New Yorkers will be doing a lot of after all this drinking. The legendary German suds celebration of Oktoberfest kicked off last Saturday, and New York City has two beer bashes of its own coming up: the 4th Annual Village Voice Brooklyn Pour on September 27 and the Brooklyn Local Craft Beer Festival on October 5.
In prep for those events, today we're taking a mini borough-wide tour of the Big Apple's hyper-local beer offerings. Yes, believe it or not, there are New York City breweries and your new favorite libation could be just around the corner.
MANHATTAN: 508 Gastrobrewery
Image: 508 Gastrobrewery
Strange things happen in Manhattan every day, but for some reason a native Manhattan brewery seems like one of the strangest. Maybe it's the fact that most of the cool has moved to the outer boroughs. Maybe it's just the simple lack of space. Whatever it is, 508 Gastrobrewery stands out as something special. Every week, the South Village spot turns out small batches of seasonally rotating beer from a basement beneath the bar and eatery.
Location: 508 Greenwich St, New York, NY 10013  (map)
BROOKLYN: Braven Brewing Company
Image: Braven Brewing Company
It doesn't get any more Brooklyn than beer brewed in Bushwick. Braven Brewing Company is so new it hasn't even been officially launched yet, but Brooklyn Pour attendees will be some of the first to preview their "bold and crafty" ales and lagers. The up-and-coming microbrewery couldn't come at a better time – now that PBR is being bought by Russians, we're in need of a new iconic hipster brew and Braven could be it.
Location: Somewhere in Bushwick
THE BRONX: Gun Hill Brewing Company
Image: Gun Hill Brewing Company
Gun Hill Brewing Company holds this truth to be self-evident: that all beer is NOT created equal. Though they launched barely six months ago, Gun Hill is already planning a revolution befitting its namesake – the nearby site of a Revolutionary War battle. For founding duo Kieran Farrell and Dave Lopez, it's all about paying tribute to a place they love. Not only do they source their ingredients from local New York farmers, they're the first beermakers to brew in the Bronx in nearly five decades.
Location: 3227 Laconia Ave, Bronx, NY 10469  (map)
QUEENS: Rockaway Brewing Company
Image: Rockaway Brewing Company
Owners Marcus Burnett and Ethan Long opened their Queens-based microbrewery in 2012 after years of homebrewing in the backyards of their Far Rockaway bungalows. Now the suds smiths are looking to take the Rockaway Brewing Company to the next level by canning their beers. Their Kickstarter was officially funded (and then some) on July 27, so be on the lookout for on-the-go versions of their brews in the near future and visit them at their Long Island City location in the meantime.
Location: 46-01 5th St, New York, NY 11101  (map)
STATEN ISLAND: Flagship Brewery
Image: Flagship Brewery
Admit it: unless you're a Staten Island resident, you kind of forget it's actually a borough. And that's totally not cool. What is cool is the brand new Flagship Brewery, which is doing its damnedest to make sure you never forget about SI again. Flagship launched earlier in 2014 and became the first craft brewery on Staten Island in over a decade. Hop on the ferry and pay a visit to its spectacular 4,000-square-foot tasting room for sips of its three inaugural beers.
Location: 40 Minthorne St, New York, NY 10301  (map)
Cheers, NYC!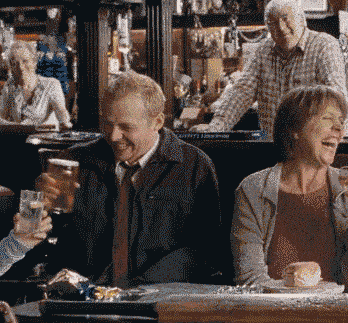 Header Image: Kate Borkowski